---
Group
Subsidiary Companies
---
IGI Life Insurance Limited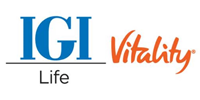 www.igilife.com.pk
IGI Life provides consumers and businesses with life insurance, accident and health insurance, retirement planning, family takaful and wealth management solutions.
Contact: (+92) 21-35360040
IGI General Insurance Limited
www.igiinsurance.com.pk
The largest insurance company by market capitalization. Headquartered in Karachi, IGI offers insurance services such as Fire, Motor, Marine, Travel, Health Personal Accident and Home Insurance.
Contact: 0800 2 34 34
UAN: (+92) 111 308 308
IGI Investments (Pvt.) Limited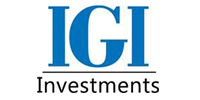 IGI Investments (Pvt.) Limited was incorporated as a private limited company on October 31, 2016 under Companies Ordinance, 1984. The Company was formed for the transfer of investment segment of IGI Insurance Limited to IGI Investments (Pvt.) Limited as envisaged under the Scheme of Arrangement sanctioned by the Honorable High Court of Sindh (SHC). The registered office of the Company is situated at 7th floor, The Forum, Suite No. 701-713, G-20, Block 9, Khayaban-e-Jami, Clifton, Karachi.
UAN: (+92) 111 234 234
IGI Finex Securities Limited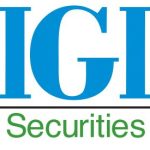 www.igisecurities.com.pk
Established in 1994, IGI Securities is a prestigious name in Pakistan's financial services industry for over 20 years, setting the tone of integrity, insight, innovation and highest level of ethical standards amongst the investment circles. The Company is a wholly owned subsidiary of IGI Holdings Limited, TREC holder of Pakistan Stock Exchange and corporate member of Pakistan Mercantile Exchange
UAN: (+92) 111 444 001
Associated and Related Undertaking
Packages Limited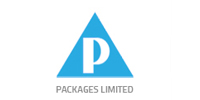 www.packages.com.pk
Packages Limited is a manufacturing concern that is involved in the production and sale of packaging materials and tissue products
Contact: (+92) 42 35811541-6, 35811191-4
Tri-Pack Films Ltd.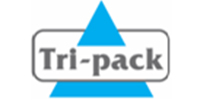 www.tripack.com.pk
A joint venture between Mitsubishi Corporation of Japan, with a focus on providing customers with dependable, economical and quality films backed by strong customer services.
Contact: +(+92) 213 5224336-7
Packages Real Estate (Private) Limited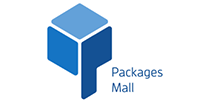 www.packagesmall.com
Our most recent venture is in form of a multipurpose high quality shopping mall with food court, cinemas and retail outlets, at Packages' site in Lahore. We have brought world-class concepts, unparalleled technology, and international brands to Pakistan.
Contact: +(92) 335 4525707
Bulleh Shah Packaging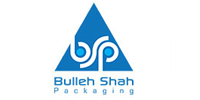 www.bullehshah.com.pk
Leading market provider of corrugated packaging with the largest renewable packaging facility and the only liquid packaging board facility in Pakistan.
Contact: +(+92) 49 2717335-45
DIC Pakistan Ltd.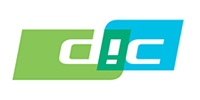 www.dic.com.pk
Dainippon Inks and Chemicals Asia Pacific Singapore Pte Limited is one of the largest printing ink manufacturing groups worldwide.
Contact: +(92) 42 35822178-80
Packages Power (Private) Limited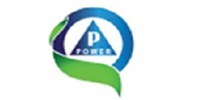 Packages Power (Private) Limited is a wholly owned subsidiary of Packages Limited formed for the purpose of setting up a 3.1 MW hydropower project as advertised by the Punjab Power Development Board (PPDB). The Company has moved forward with the requisite studies and approvals and is in liaison with the relevant Government authorities to take the project forward.
Contact: +(92) 300-4900020
Packages Lanka Pvt. Ltd.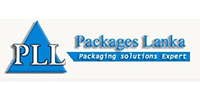 www.packages.lk
Based near Colombo, Sri Lanka, it is a joint venture with Printcare (Ceylon) Limited of Sri Lanka for the manufacture of flexible packaging material.
Contact: +(94) 114 848 485
OMYA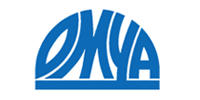 www.omya.com
Omya provides versatile product solutions that contribute to multiple industries such as Construction, Printing & Writing, Packaging, Food, Personal & Home Care, Pharmaceuticals, Agriculture and Forestry, Water and Energy.
Contact: +(92) 42 35811541-6
Flexible Packaging Convertors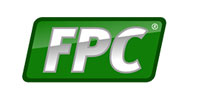 www.flexpc.co.za
Specialized print and packaging operations, offering films, shrink films, shrouds, sheeting, fill and seal films, plastic and wicketed bags, and tubing products. FPC serves customers throughout Africa.
Contact: 012 803 6661
IGI FSI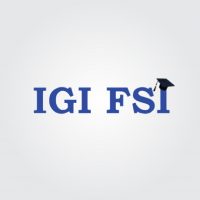 IGI FSI is a Packages Group company, pioneering in emerging technologies driven Sales, Production and Customer Services interventions, HR and Technical solutions.